Welcome to Bible Baptist Church!
We are celebrating 50 years of serving our Lord and the community.
JOIN US IN
KNOWING HIM & MAKING HIM KNOWN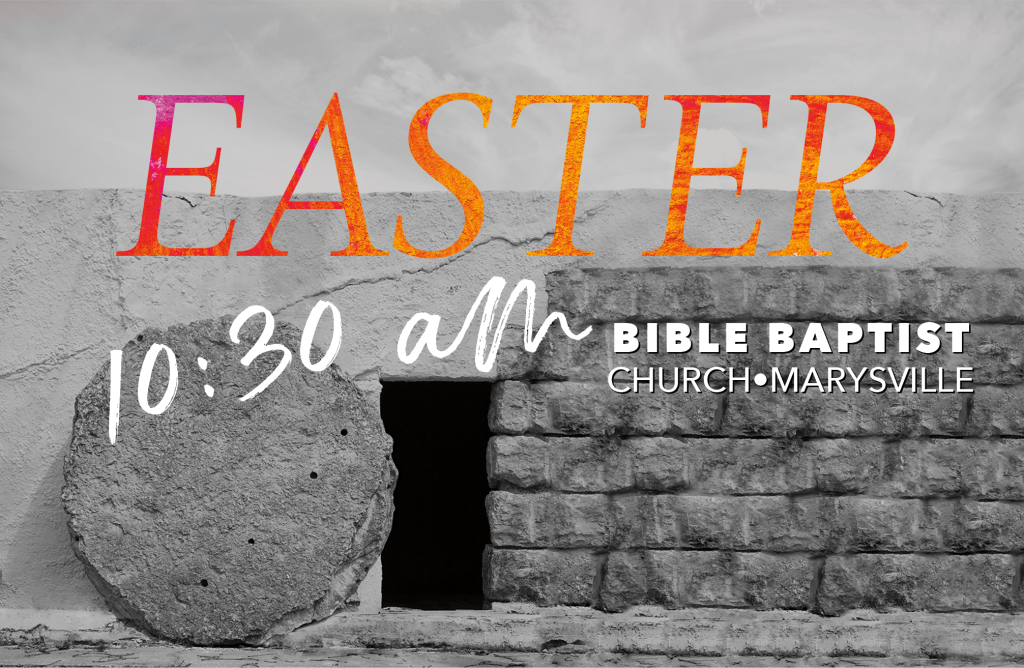 Join us April 9th, 2023 for Easter Sunday
Visit Us (In-Person)
2787 N Beale Rd. Marysville, CA 95901 (530) 742-2495
Heaven?
Grow further in your knowledge of Jesus. Life only gets better with Him.
Our School
Don't let public school be your only option. Discover Conquerors Christian School
Knowing him – Making him known
Our Theme for 2023
Celebrating 50 years of serving the Lord
Livestream
Sundays at 11AM/6PM
Wednesdays at 7PM